18 March 2021 | 18:00

–

19:30
Annual Zen Calligraphy course exclusively for Italy with Maestro Nicola Kuun Piccioli, FeiMo Contemporary Calligraphy.
The path of each student will be followed individually so you can start the course at any time.
The course is a closed number course for a maximum of 10 participants with the following dates on Thursdays:
2020
1st and 15th October
5th and 19th November
3rd and 17th December
2021
7th and 21st January
4th and 18th February
4th and 18th March
1st and 15th April
6 and 20 May
Exclusive cost for the Cultural Association CZF, €15 per lesson, quarterly payment in advance.
For info/enrol: info@zenfirenze.it
To see the event on Facebook »
What are the "ink traces" (Italian) »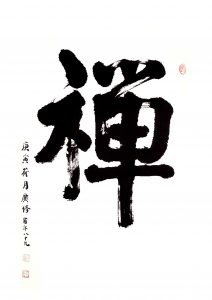 "The ordinary mind is the Way"