Calligraphy by Rev. Tenrai Ryūshin Azuma Rōshi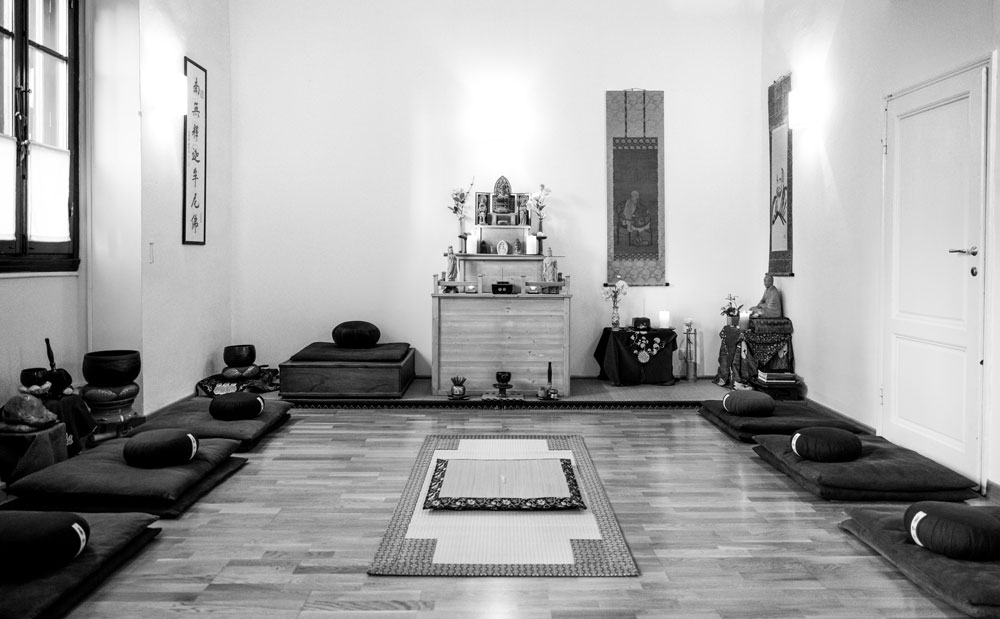 Shinnyoji, officially recognized as a Temple of the Sōtō Zen School outside of Japan, is Daijōji Italia Betsuin, Italian Branch of Daijōji Monastery in Kanazawa, Japan.

Rev. Anna Maria Iten Shinnyo Marradi, spiritual guide of the Temple, recieved the Transmission of Dharma from Rev. Tenrai Ryūshin Azuma Rōshi 72nd Abbot of Daijōji Monastery.

Shinnyoji Temple is open to everyone regardless of their orientation and belief. Shinnyoji is in association with the Italian Buddhist Union and the Sōtō-shū Shūmūchō in Japan.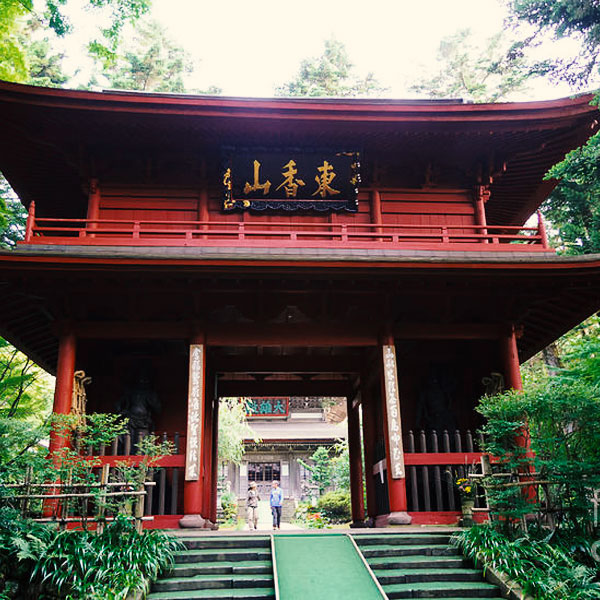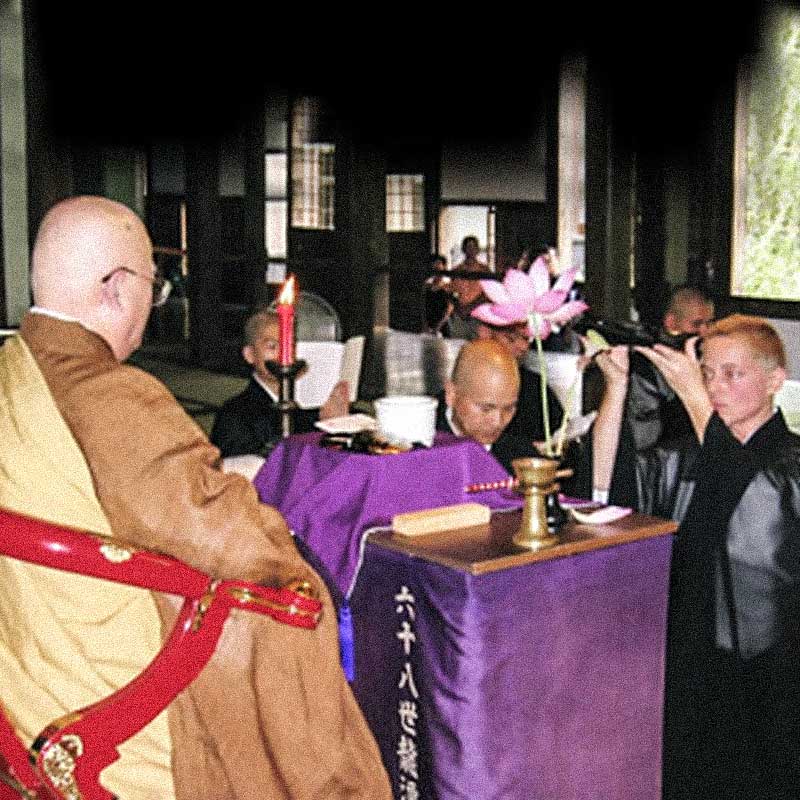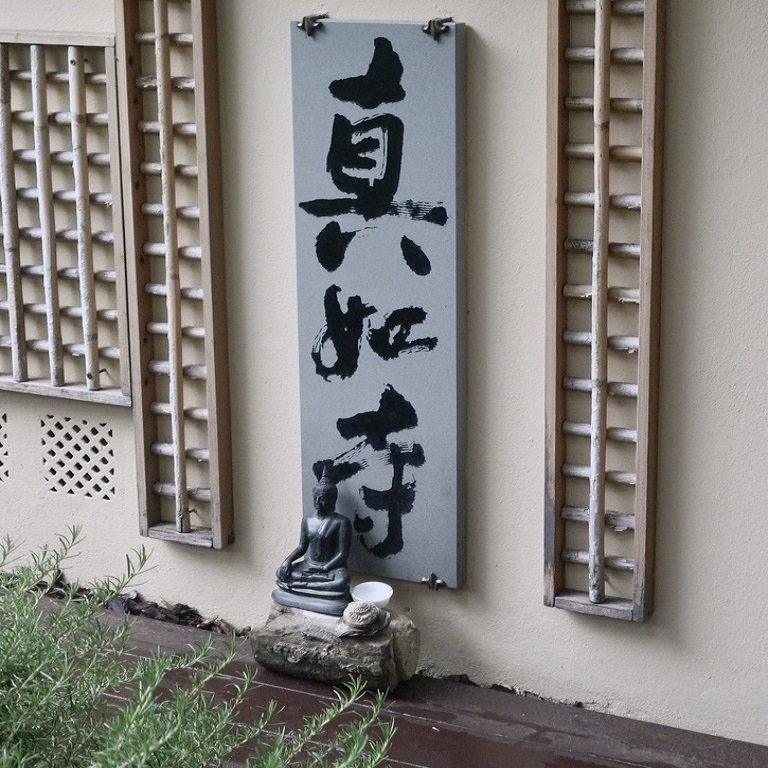 PRACTICE SCHEDULE
ZAZEN
Monday  |  7:30 pm - 9:00 pm
Tuesday  |  6:00 am - 6:30 am
Thursday  |  7:30 pm - 8:30 pm
SESSHIN/ZAZENKAI
Once per month
ANNUAL INTENSIVE RETREATS
Every six months
EkiZen

Shinnyoji Sangha Newsletter
Periodical diary illustrating the life of the Sangha. Reflections, poems, reports, tales, images, compositions and testimonies: the changing reality of Zen practitioners in the infinite shades of the Way.
In this edition:
Editorial: "Practice theme for 2022"
Zazenkai - meditation retreat
"The embrace of the world" - Meeting with the author
The Rōhatsu Vigil
Visit and interfaith meeting at Thabarwa Nature Centre EU
Meeting of religious confessions
Annual Sōkanbu conference and seminar
Commentary on a story from the book "The Hidden Lamp" and more.